Aerial Dance & Fitness Classes
Welcome to your new obsession! Aerial dance is the exciting new art form most notably seen in Cirque du Soleil. It combines the beauty of dance with the adrenaline of flight. At Sky Gym, you will learn how to move your body through space in ways you've never imagined while developing core strength and flexibility. Join the hottest new dance and fitness program and . . . Get Ready to Fly!
Intro to Sky Dance just $19
Ages 12+, no experience necessary
Upcoming Events!
.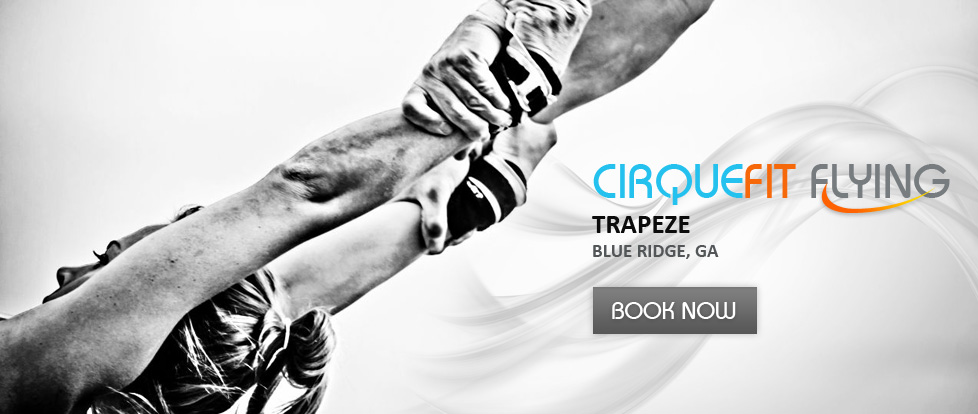 Join the Sky Gym family on a special field trip to learn flying trapeze at CirqueFit! We got rained out last time, so if you didn't get to go last time, here's your chance!  We are also offering two different date options this time, and of course you're welcome to join us on both if you really want. If you already have a ticket, email: info@cirque-fit.com to reserve your date.  If you haven't already reserved a ticket, sign up here. Space is limited so you must register if you plan to fly.
Date: Saturday, August 23rd at 11am
Location: CirqueFit, Blue Ridge, GA
Cost: $55

---
Date: Saturday, August 23rd at 11am Location: CirqueFit, Blue Ridge, GA Cost: $55